The Shadow of the Mine
By Huw Beynon, Ray Hudson,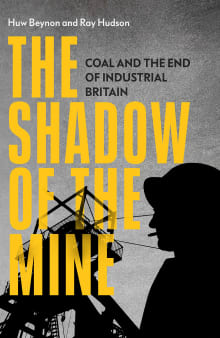 Recommended by Stefan Berger
From Stefan's list on why identity issues are so hot in history.
Powerful class identities were formed over the course of the nineteenth and twentieth centuries in a range of industrial countries. In the motherland of the industrial revolution, in Britain, those constructions of class were particularly strong among particular occupations. Miners were often seen as the vanguard of class-conscious proletarians the closely-knit mining communities in different parts of the UK seemed to many observers to represent an alternative solidaristic society in the making. This book traces the ruthless destruction of these mining communities in Britain by the neoliberal governments of Margaret Thatcher and is in many respects a tribute to these communities and their values.

---