The Arctic Grail
By Pierre Berton,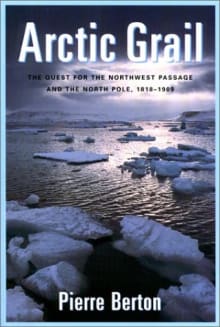 Recommended by Alastair Scott
From Alastair's list on the best books about the Far North.
In the 19th century, it was believed that if a way could be found through North America's ice barrier, beyond lay an open sea offering ships a shortcut to the Pacific.  The quest to find it became a litany of disaster, suffering, human spirit stretched to breaking point and heroic survival. Canada's greatest historian, Pierre Burton, turns factual accounts into a riveting read, 'a cliff-hanger with colorful characters' as Newsweek described it. This is another book I hate to lend for fear I'll never get it back.

---