Travelogue From an Unruly Youth
By D.C. Jesse Burkhardt,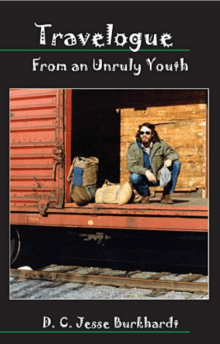 Recommended by Ed Davis
From Ed's list on losing and finding ourselves via wanderlust.
All of us who survived our own version of an Unruly Youth will find much to admire, and much that resonates, in this riveting account of one young man's quest for identity, and for answers to his fundamental questions about life. He journeys along a "pipeline to freedom" on a bed of steel, ties, and gravel, never sure where his path will carry him from day-to-day. Travelogue From an Unruly Youth carries us into a hidden and unconventional world, weaving a romantic tale of roadside mystery and the universe-altering power of love.

---