The Book Thief
By Markus Zusak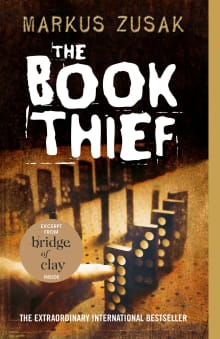 Why this book?
Years ago, I was browsing in my local bookstore when I picked up The Book Thief. I read the first page and was so captivated by the voice, I forced two total strangers book-browsing nearby to read it, too.
Death, who is "haunted by humans," narrates the story of Liesel Memimger, a young German girl displaced by World War II, and forced to live with strangers in a city she doesn't know. Liesel's strange new world gets even stranger when she discovers the Jewish fist-fighter her foster parents are hiding in the basement. I found this haunting novel hard to read but impossible not to.
---
When you buy a book we may earn a small commission.