Mistborn: The Final Empire
By Brandon Sanderson,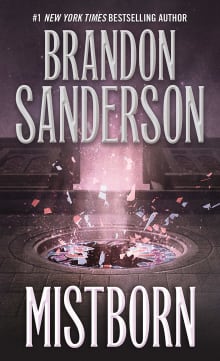 Why this book?
Brandon Sanderson is someone I've met and who lives in a nearby community here in Utah. It makes me think that if he managed to become so successful, then maybe I have a chance as well. I've always loved his books, and this one really turned me into a fan for life. He focuses so much on worldbuilding, delving into things like art, religion, and politics in a way that make his worlds come alive. This work has inspired my own by showing me how to do worldbuilding correctly. And it's an amazingly fun and satisfying read, and the start of a blockbuster series.
---