Frankenstein: Or `The Modern Prometheus': The 1818 Text
By Mary Wollstonecraft Shelley,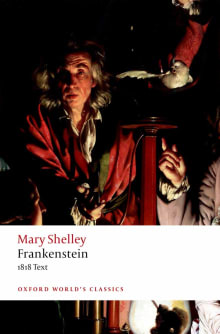 Why this book?
Frankenstein is a breathtaking tribute to the unbridled power of science to test humanity's limits—ethically, morally, and philosophically. "I ought to be thy Adam, but I am rather the fallen angel," says the creature on realising its flawed conception and lack of choice to be what it is. I love exploring this debate between intent and result in my own writing too, between why something might be created but then how it comes to be used. We are all flawed creatures, so the novel's spine-tingling exploration of self-judgment also resonates. Its wondrously inhospitable and hauntingly cold settings—framed with its opening onboard a ship bound for the North Pole, and closing with the creature alone in the Arctic—only serve to embellish the thrill of this classically suspenseful and poignant novel.
---