Chaos Bound
By N. Katherine Hayles,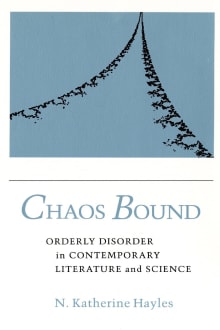 Recommended by Stuart Walton
From Stuart's list on chaos and disorder.
In a study of great conceptual daring, Hayles examines the links between scientific chaos theory and the representations of disorder in modern literature, from Stanislaw Lem to Doris Lessing. She is more or less unique in the present day in being able to align hard science with contemporary aesthetics, a world away from the half-digested appropriation of scientific chatter by those who love nothing better than an algorithm. Her grasp of contemporary theory is sound, and her readings of modern literature are sensitive and enlightening.
---