Dear Birthmother: Thank You for Our Baby
By Kathleen Silber, Phyllis Speedlin,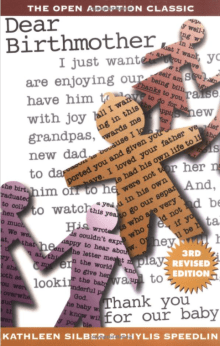 Why this book?
The pioneering godmother of the open-adoption movement in the late 1970s and early '80s, Silber did ground-shaking work to bring transparency to the adoption process, which ultimately, is better for the mental health of all parties involved. In Dear Birthmother, a primer of sorts, she helps adoptive parents understand the love, humanity, and loss intrinsic to placing a child for adoption. I love this book because it shines a light on the much-deserved compassion to these women who give up so much in search of a better life for themselves and their children.

---