The War of the Worlds
By H.G. Wells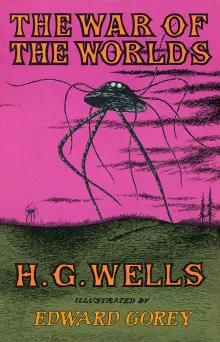 Why this book?
This novel inspired my first imagining of the world ending. Of unfolding catastrophe. Of the terrible anxiety that fills each moment when life is reduced to a faltering hour-by-hour existence. When time becomes suspended in a permanent sense of a dreadful present. When the end of everything I took for granted has already begun.

I was introduced to the story by the Jeff Wayne album initially, as a child in the late 70s, and I remember being transfixed by terror as Richard Burton narrated passages from the text. After I'd read the novel, my fear of the world ending by means of an alien invasion, became urgent and compelling in the way that irrational fears are for children. But I was also captivated and transported by the story because it is so credible and vivid and exciting. This was also one of my first experiences of encountering sublime terror within a work of fiction - a visceral terror that is as much of awe as fear: when a mind is forced to comprehend something much greater than itself cosmically. A rare quality I've sought in fiction ever since.
Maybe I conflated my Cold War paranoia and nuclear war fears with my reading of the novel at the time I first encountered it, but I've reread the novel over the years and I still find it to be the most engaging account of an invasion of the earth and our ultimate belittling into insignificance. The story's power over me has not diminished with time. To this day, I cannot see a shooting star or satellite passing overhead without thinking of tripods and cylinders, heat-rays, black smoke, and the red weed.
---
When you buy a book we may earn a small commission.