My Weeds
By Sarah B. Stein,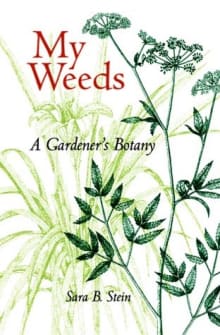 Recommended by Pam Peirce
From Pam's list on gaining garden know-how.
While you will learn much about the nature and management of weeds from this book, you will also find yourself painlessly learning the basics of botany-- the parts of plants, how they live, how seeds evolved, how ecosystems evolve. While she keeps weeds at bay, Stein favors a garden, as do I, in which the desirable plants may self-sow a bit. It is a gardening philosophy that is current and can produce lovely, serendipitous gardens. 
---