The Thirty Years War
By C.V. Wedgwood,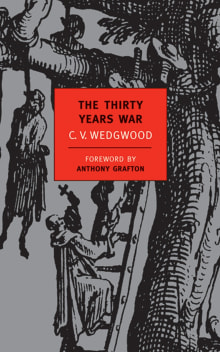 Recommended by Cormac O'Brien
From Cormac's list on early modern European warfare.
The late, great C.V. Wegwood was one of the masters of narrative history who—like her contemporary Barbara Tuchman—became a legend for weaving a bounty of facts into a brilliant page-turner. In this classic, she takes on what is perhaps Europe's most infamously complicated war and succeeds with characteristic genius. The Thirty Years War (1618-1648) was many things: the culmination of Europe's religious wars, a struggle for the heart of a continent, a clash of empires, a collapse of civilization, and, perhaps most poignantly, a sprawling nightmare that still haunts the German people. Wedgwood covers it all in a crisp, witty narrative in which characters high and low virtually walk off the page. In English, this is probably still the reigning treatment of this bear of a subject, and it is a joy to read.

---