Never Greater Slaughter: Brunanburh and the Birth of England
By Michael Livingston,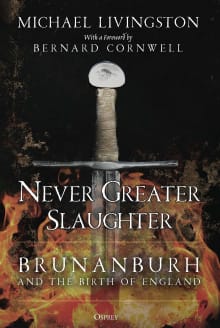 Why this book?
Livingston is the undisputed master of conflict geography/cartography, using battlegrounds as the interpretative mechanism for truly ground-breaking scholarship. He has already disrupted centuries of scholarship on major medieval battles such as Hastings, Crecy and Agincourt, completely changing how we view them (and proving where they were actually fought). He's also an accomplished novelist, and he brings his flair for dramatic narrative to this towering scholarly work, making it as exciting to read as a pulse-pounding action novel. Never Greater Slaughter absolutely raises the bar on what great scholarship can do, and how gripping it can be while doing it.

---