The Art of War: Complete Text and Commentaries
By Sun Tzu, Thomas Cleary,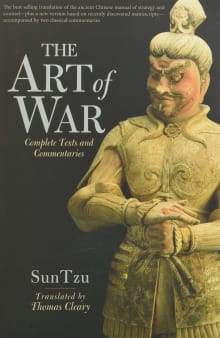 Why this book?
I recommend this book because it is not only the oldest military book known, but also a foundational text. It is short, simple to read, and can be understood at multiple levels from absolute novice to grand strategist. It is a compilation of aphorisms and stories intended to give the reader an insight into the nature of war. To stay with the Chinese theme, Lao Tzu reputedly said that the journey of a thousand li (miles) begins with a single step. This book is that step.
---