The Encyclopedia of Military History from 3500 B.C. to the Present
By Richard Ernest Dupuy, Trevor N. Dupuy,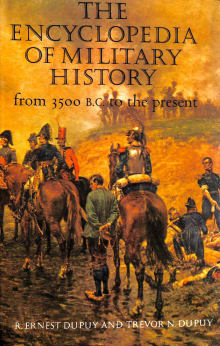 Why this book?
Dupuy & Dupuy's Encyclopedia of Military History is the historical bedrock of strategic studies. Despite its name, it is not so much an encyclopedia, as a readable chronological account of world history. It is integrated with insightful commentary on technology, tactics, leadership, and society, presented at the beginning of each chapter, and within sections dedicated to specific battles and wars. Although Wikipedia now exceeds it in the detail of the events and the background of the conflicts covered, Wikipedia lacks a roadmap or the careful examination of the cumulative historical changes that underpin warfare. I assign this fourteen hundred-page text as the primary text in my introduction to strategic studies course. 
---