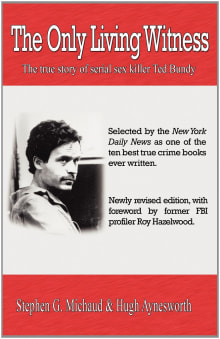 The Only Living Witness: The true story of serial sex killer Ted Bundy
By Steven G. Michaud, Hugh Aynesworth
Why this book?
The Only Living Witness is a disturbing account of Ted Bundy's murderous rampage across the United States in the '70s, his capture, and his prosecution. More than that, the authors provide an insight into Bundy's intellect, motives, and much more by providing the reader with an inside look at how Bundy was interviewed prior to his execution and how they were able to glean details of the murders simply by the way they phrased certain questions to the killer. This is a must-read book for anyone fascinated by serial killers.

From the list:
The most detailed books about killers
When you buy a book we may earn a small commission.