Murder Times Six: The True Story of the Wells Gray Murders
By Alan R. Warren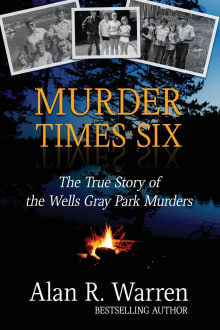 Why this book?
Simply put, I recently read Murder Times Six and was drawn to the parallels in my own book.  In Alan R. Warren's book, he details the slaughter of six family members, the intense investigation, and the subsequent prosecution of the killer. Warren goes a step further by exploring the motivation behind the killer, and the possibility of his eventual release from prison.  
At the end of Murder Times Six, the reader is left with the ultimate question. Should a killer be released from prison? It's a heartbreaking story, but it's also a must-read. "He is the monster under the bed that we all fear, and in any good ending, that monster must be kept locked up."
---
When you buy a book we may earn a small commission.