Full Court
By Dennis Trudell (editor),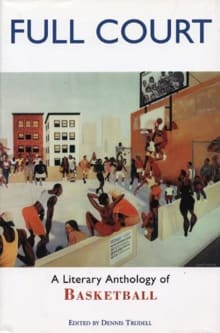 Recommended by Matthew A. Werner
From Matthew's list on more than just sports books.
In the 1990s, I didn't know of any collection of basketball stories and few great basketball books had been written. Dennis Trudell saw the same thing and fixed it with this literary anthology. I appreciated the broad array of stories in the collection. It includes John Updike's poem, "The Ex-basketball Player." In "Posting Up," Stephanie Grant captured the beauty of basketball in a story about a teenage girl learning to play the post. Most stories tackle hard topics beyond the basketball court. If you love basketball and literature, you must find this hard-to-find book. 

---