The Lesser Dead
By Christopher Buehlman,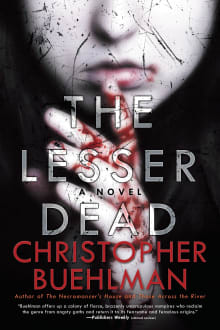 Why this book?
The Lesser Dead is set in the past, but it's not what you'd expect from an historical vampire novel. The setting is New York City, 1978, and so the atmosphere is more like the American police movies and TV shows that I grew up with than a gothic shocker.

Told by an unreliable narrator with an authentic, claustrophobic voice, the story follows an internecine conflict between two groups of the undead beneath the streets of Manhattan. Buehlman expertly mixes a twisting plot with believable vampires, who both disturb the reader and elicit their compassion, making this my favourite vampire novel of the 21st century.

---