Anne of Green Gables
By L.M. Montgomery,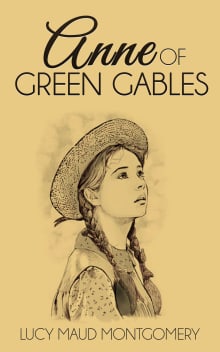 Why this book?
My first impression of meeting Anne was positive. I figured with her hopeful attitude and wild imagination, the quirky orphan would win everyone's hearts and live happily ever after. My second impression showed up fairly soon, though—annoyance! Anne, you are self-sabotaging yourself! Change, and do it fast, or you're not going to have a family after all.
I cringed as Anne bumbled simple tasks, and drove her potential mother crazy with endless fantasy stories. But her sincerity and determination always came through, and in the end… well, that would be telling. Anne taught me that we shouldn't apologize for being who we are, and we shouldn't forget to nurture our unique selves.
---