Armor
By John Steakley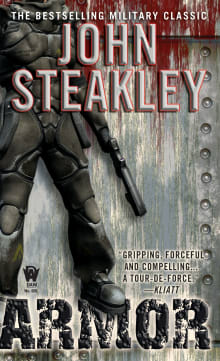 Why this book?
While a lot of people look to Robert Heinlein's Starship Troopers as the first book to tackle powered battle armor, and soldiers using them to fight aliens, Armor made a far greater impression on me and had me coming back to it again and again.
Felix is a volunteer in a war against the aliens nicknamed "ants," and while he can't stand the carnage and senseless loss of life, he's also very, very good at combat. The first quarter of the book is like the Normandy invasion set on another planet, with amazing battles and acts of, if not courage, survival. A gripping tale of the toll of war.
---
When you buy a book we may earn a small commission.