Daughter of the Forest
By Juliet Marillier,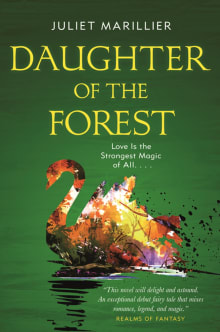 Why this book?
Sometimes you meet a character who touches some part of your soul and stays with you forever. Sorcha, the woman at the heart of Daughter of the Forest, is a hero in the best, most unconventional ways—quietly relentless, powerfully resilient, empowered but also willing to sacrifice everything to save her brothers. Even as she draws the hatred of some, she inspires others to discover the best in themselves—including Red, a British Lord and natural enemy of Sorcha's Irish family. Like life, the story gets dark at times, but Sorcha is the light in darkness that leads us all back home. 
---