Synchrodestiny
By Deepak Chopra,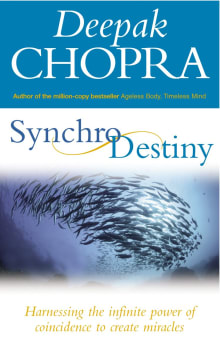 Recommended by Allan Combs
From Allan's list on synchronicity and the power of the unconscious.
Deepak Chopra gives us a lovingly personal and spiritual perspective of synchronicity. On the practical side, it offers a variety of exercises to help the reader discover the power of synchronicity in his or her own life. In essence, however, it is simply about noticing the organizing intelligence seen through synchronistic events and inviting it into your life. In Chopra's own words, "You don't have to assign a specific meaning or interpretation to the coincidences, just … gently appreciate the cosmic coordination of your life with everything else." This is a book that has changed the lives of its readers.
---