Mennonite Girl at the Welcome Inn
By Mary Ediger,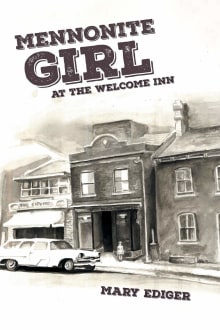 Recommended by Karen Harmon
From Karen's list on mental health, addiction, and families.
This lovely memoir follows Mary, the daughter of Mennonite Pastors. Her recollections are comical and heartwarming as she deals with growing up in a Mennonite home in a non-Mennonite community. The creativity that goes with being raised with little means and living frugally makes Mary and her family rich beyond belief in adventure and storytelling.

---