The Broken Constitution
By Noah Feldman,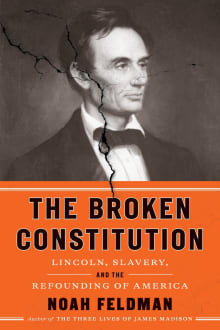 Recommended by Kermit Roosevelt III
From Kermit's list on understanding America.
What happened to our Constitution during the Civil War? Noah Feldman argues that Lincoln, whose goal was to save the Union, had to break the Constitution to do so. But this rupture created the possibility of a new order. The original Constitution was filled with compromises, most notably between the supporters and opponents of slavery. But a broken document could be mended to eliminate those compromises and produce an anti-slavery Constitution.
I think this book is really insightful—it will change the way you think about what it means to preserve, protect, and defend the Constitution of the United States.
---