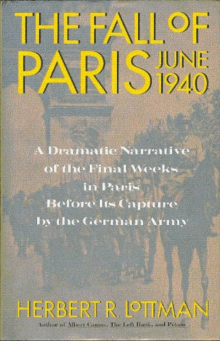 The Fall of Paris: June 1940
By Herbert R. Lottman
Why this book?
The fall of France is essential historical context for the refugee crisis, and this book is "history with a flair." Focused on Paris—through which millions of refugees were routed and from which two million embarked—Lottman weaves micro-histories (think Eduardo Galeano), culled from an encyclopedic range of accounts, into a panoramic, propulsive day-by-day narrative that prominently features the refugee crisis. A compelling read.
From the list:
The best books on the refugee crisis precipitated by Germany's attack on Western Europe in WW2
When you buy a book we may earn a small commission.