Wine and War
By Don Kladstrup, Petie Kladstrup,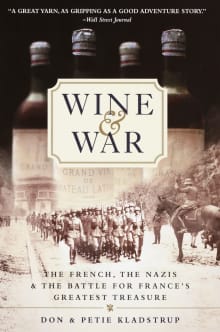 Recommended by Sarah Rowlands
From Sarah's list on how history has influenced wines.
You don't need to know about wine or WWII to enjoy the story of how French wine was ingeniously protected from pillaging Germans during the Occupation. It reads like a war movie, about wine. Some anecdotes with a touch of James Bond about them, with others more Allo Allo. Sadly, the heroism involved continues to this day, but now with Lebanese wine producers. Indeed, there is another more recent book covering this very topic too.
---