Women Who Run with the Wolves: Myths and Stories of the Wild Woman Archetype
By Clarissa Pinkola Estés,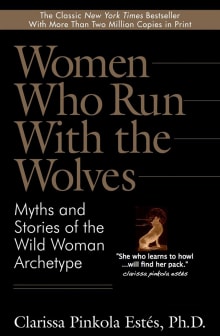 Why this book?
I am in love with Women Who Run with the Wolves! I was given a copy of it a few years ago, and though I'd read parts of it in the past, this time it felt like every word was written for me! I have been transformed by reading this book, and I now use it as a source book for teaching my women's groups. Every time I read a passage, I feel deeply connected to my soul and my wild nature and am reminded of what I know deep within: that I am powerful beyond belief when I listen to and trust my intuitive voice! The stories touch all parts of my life, and provide inspiration for my decisions, both small and large. I feel free because of this book!
---