The Body Is Not an Apology: The Power of Radical Self-Love
By Sonya Renee Taylor,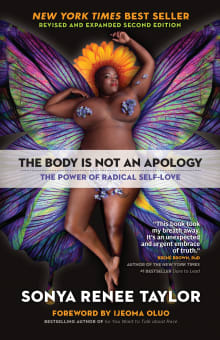 Why this book?
World-renowned activist and poet Sonya Renee Taylor explores how radical self-love dismantles shame and has the power to dismantle whole systems of injustice. She offers specific tools, actions, reflection prompts, and resources to help you heal from body shame and rebuild your relationship with your body. Beautifully written, this is a book I go back to again and again. There is also now a companion workbook: Your Body is Not An Apology Workbook.
---