Carmilla
By J. Sheridan Le Fanu,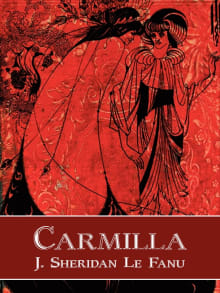 Why this book?
Many people haven't heard of Carmilla even though it predates Bram Stoker's Dracula by more than 20 years. This masterful Gothic novella is a pioneer book in two subjects: Vampires and lesbian literature. Because it's such a hidden gem and groundbreaking book, it's definitely one of my favorites. 
What I especially love about this book, and his writing in general, is the juxtaposition of the light and darkness of the characters, his poetic descriptions, and the haunting atmosphere of mystery and growing anxiety of evidence of the supernatural.
---