From Sand and Ash
By Amy Harmon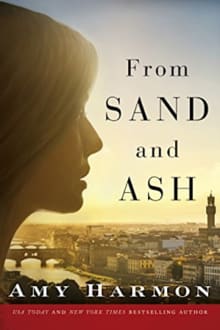 Why this book?
Angelo is a Catholic priest, and Eva is a Jew in Nazi-occupied Italy. It doesn't get much more forbidden than a Catholic priest falling helplessly in love. So is the case in this beautifully written novel by Amy Harmon. Set in WWII Italy, it's a gripping and at times brutal read about the persecution of Italian Jews by the Gestapo. This powerful setting gives rise to a butterflies-inducing romance between a young priest and his Jewish friend that he tries so desperately to protect. The scenes in which Eva and Angelo begin to succumb to their feelings will leave you breathless, and there is an "I can't believe I'm kissing you" scene that you won't want to end.
"Confession: I am nineteen years old, and I've been kissed many times. But I've never been kissed like that."

---
When you buy a book we may earn a small commission.