A History of Western Philosophy
By Bertrand Russell,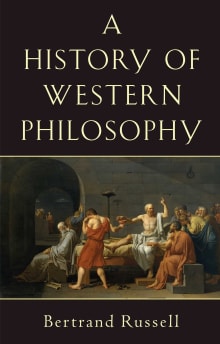 Why this book?
Whatever those deep questions are that you have, somebody's already thought about them, and this masterwork of a book will show you that you're not alone. In fact, you're thinking and feeling the same way women and men did a couple thousand years ago – and some very wise individuals have thought through what you're thinking through. This book will change your life and your mind. You have to be patient, but it's worth it. Read three pages (no more) a day, every day. Plan on sticking with this for more than a year, then do so. Use a highlighter for a bookmark. It changed me. It'll change you, too.
---