A Wizard of Earthsea
By Ursula K. Le Guin,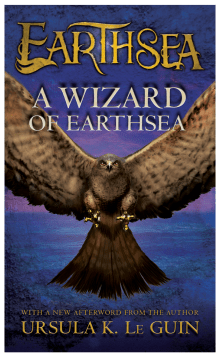 Why this book?
This fantasy adventure is a classic for good reason. From page one, Le Guin whisks you away to a faraway island in a storm-racked northern sea where we meet Ged, a soon-to-be wizard bound for greatness. Le Guin's storyteller voice makes you feel like a kid again, hearing the first fairy tale that truly captured your imagination. Add to that the non-stop adventure and subtle philosophical undertones that set this novel apart from male-written fantasy classics, and A Wizard of Earthsea is a timeless story.
---