The Yellow Wallpaper and Other Stories
By Charlotte Perkins Gilman,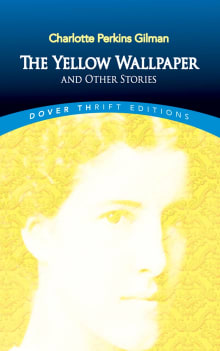 Why this book?
The Yellow Wallpaper inspired my book and brand. Gilman not only defined the madwoman of Gothic literature by writing one of the most haunting and empowering stories of the 19th century, but she also lived it. Her experience inspired her story and exposed the horror of hysteria treatments. This story inspired me because I could relate to Gilman and her main character. Though hysteria is no longer a recognized condition and women have gained many more rights, ideologies left over from the hysteria panic still creep in our culture and generational memory. Women are still called crazy. The assumption that women are emotionally unstable is still used to discredit, invalidate and control women. In an era where women couldn't fight for their rights as we do, Gilman found her power by embracing madness, and so do I.
---