Friday Black
By Nana Kwame Adjei-Brenyah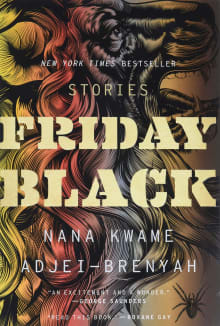 Why this book?
The scenarios in Friday Black, at first, felt unbelievable, even though they were an amplification of rampant capitalism and racism that are already very real. I didn't want them to be real. Adjei-Brenyah rendered them so perfectly and developed his narrators' psychology so effectively (especially his retail workers, so reminiscent of a commercial world I used to inhabit) that I became immersed in these new realities. 
The characters are underdogs by virtue of simply being Black people in America. But they are resilient and complex, finding unique ways to resist. 

The writing is beautiful, with tightly turned phrases aptly describing the time and place.

---
When you buy a book we may earn a small commission.