Their Eyes Were Watching God
By Zora Neale Hurston,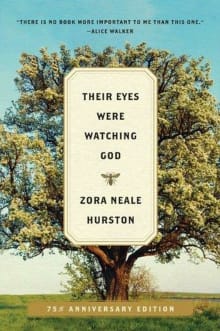 Why this book?
Their Eyes Were Watching God is a book that I read every year with my students and no matter what age I am when I read it, I come away with something new I've discovered. I think what draws me to this book is the main character, Janie Crawford. She is such a complex mix of thoughts and experiences, and the way Hurston lets her grow over the course of the book is a stroke of pure brilliance. When Janie returns to Eatonville, barefoot, wearing coveralls, the townspeople think she's been defeated, but they don't even begin to know the two things she's learned about life: "They got tuh go tuh God, and they got tuh find out about livin' fuh theyselves," (Hurston, 192). 
---