Polio
By David M. Oshinsky,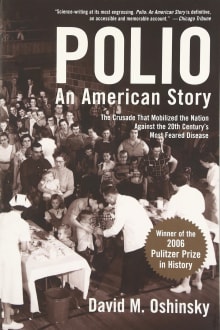 Recommended by Michael B.A. Oldstone
From Michael's list on understanding how viruses cause disease.
In a clear presentation, Oshinsky's presents the gripping history of the conquest of poliomyelitis. The new and advanced role of the media's impact and widespread community participation is detailed as is the terror of polio, efforts to understand the virus, and the disease it caused. The intense and competitive effort to find a cure adds to the story. Lastly, this book describes how the polio experience led to the establishment of government oversight for new drugs.

---