Beside Still Waters: Words of Comfort for the Soul
By Charles H. Spurgeon,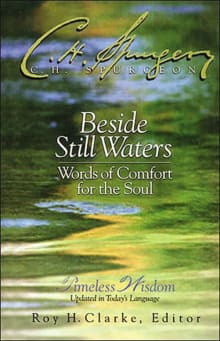 Why this book?
Over the past 15 years, I've walked through layers and layers of trials – including chronic illness in myself and all four of my children, special needs in one of our kids, a degenerative ankle that has led to six ankle surgeries, depression, and several seasons of financial struggle. During times when I haven't had much capacity to read in large chunks, I have found Beside Still Waters to be a comfort and encouragement. Charles Spurgeon writes with profound insight and eloquence, but in a down-to-earth way.
---