The Purpose Driven Life: What on Earth Am I Here For?
By Rick Warren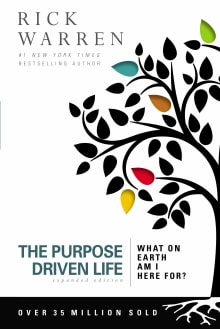 Why this book?
With the powerful use of language, this book explains how everyone in this world is born for a purpose. There are 40 chapters in the book required to be read over 40 days' time. I like the concept of reading one chapter a day and reflecting on the knowledge before applying it. The message of the book is to keep God at the center of your life in order to fulfill your true purpose.
---
When you buy a book we may earn a small commission.