You Don't Belong Here
By Elizabeth Becker,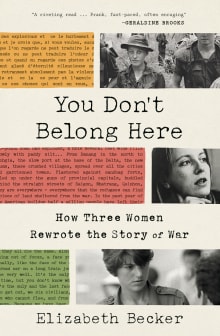 Recommended by Stephenie Foster
From Stephenie's list on advocates and activists.
These three women journalists broke the barrier of women reporting on war. All were different in terms of background and approach, but all were gutsy and told the story from a different perspective than their male colleagues. Given they were reporting in the 1960s, there were overt barriers that each faced to doing what they loved, whether those were rules about women's presence on the frontlines or norms about what kind of reporting women should do. In each of their own ways, they broke down those barriers and gave us all fresh, important reporting on the conflict in Vietnam.
---