The Saddest Girl in the World
By Cathy Glass,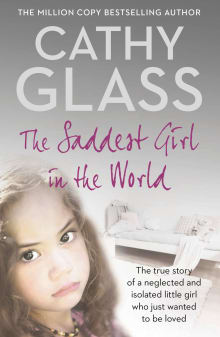 Why this book?
Cathy has written many books about children from abuse, but I feel this book resonates with me, as the story of the little girl Donna, is very similar to my own story. Placed in care after being neglected by her alcoholic mother, all Donna really wanted was to be loved. 
I think this really is true with most children who are placed in the social system, the feeling of abandonment and detachment runs deep and we all just want to feel part of something, to be part of a family. 
Many of Cathy's books are written to explain what can happen and the reality of life, when living in certain situations that many are just not aware of, or choose to ignore. This book is well worth a read, it certainly brought a tear to my eye.
---