Lottery
By Patricia Wood,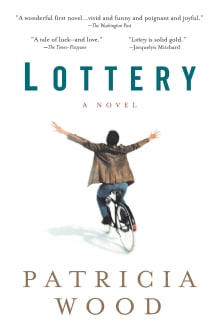 Why this book?
I absolutely love this book. Lottery takes us on the journey of a young man who, to quote the book, "isn't retarded." "Because Reader's Digest wrote retarded is an IQ of 75 or below but Perry L Crandall, well his IQ is 76. So he is not retarded."

Perry has a kind heart but is oblivious to the ulterior motives of his family. Before his grandmother passes, she teaches him who to trust, to learn words and write them down and how to play the lottery. After his grandmother passes, Perry wins the lottery and soon his family descends on him and his fortune. 
This story makes you feel life at its core. It stirs all your hidden emotions. The true meaning of happiness, how little we really do need, and the kindness of friends.
---