Earth Abides
By George R. Stewart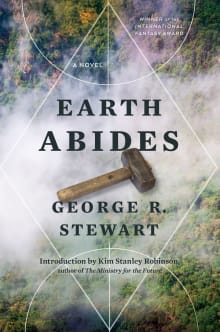 Why this book?
Earth Abides is the Grandparent of modern apocalypse novels. I read it for the 1st time in my early teens; it captivated me. I don't generally reread books, but I reread Earth Abides more than once a decade. Despite its age, 75, it still reads well, it is not a page-turner, but the world building and the story are so strong they will pull you through. Isherwood, the central character, wakes up after barely surviving a snake bite after spending a season doing research in the wilderness. He returns to 'civilization' to find that, though many things are still working, most people are dead or walking wounded. A scientist used to just observing, Ish becomes a leader of 'his tribe,' people he has encountered and brought together in a community.
The story follows him and his family from a young man as human civilization falls, to an old man where his descendants are returning to a hunter/gatherer society. Throughout the novel, which takes place over many decades, there is a strong theme of the fragile balance between the planet and the beings that live on it, especially humans.

Trivia: George R. Stewart also wrote Ordeal By Hunger, a non-fiction about the Donner Party. He also came up with the idea of naming hurricanes. 

---
When you buy a book we may earn a small commission.