Farewell, My Lovely
By Raymond Chandler,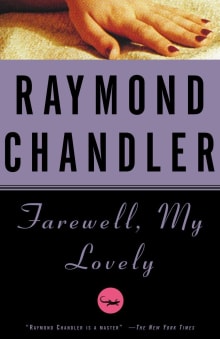 Why this book?
Of the two, "fathers of noir", Dashiell Hammett and Raymond Chandler, it was Chandler who I first read, and got a taste, perhaps an addiction, for noir. I cannot remember what led me there, but I do remember at age fourteen I checked out Farewell, My Lovely from the public library.
I swiftly followed with all his remaining novels; Chandler died in 1959 four years before my birth. The characters, the settings, and the turn of phrase still work today—the similes especially, Marlowe's cynical observations often bring a wry smile or an outright chuckle.
I still read Chandler, I've read all his novels, and his essays on writing; but am still looking for his short stories, a lot of which the novels were based on. Chandler focused more on being as real as he could get with his characters and dialogue without worrying too much about the plot, which were inevitably highly complicated.
---