My Sister, the Serial Killer
By Oyinkan Braithwaite,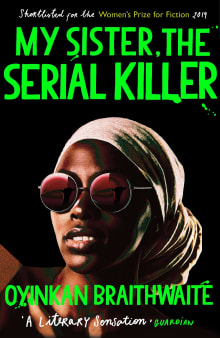 Why this book?
The majority of books I read involve characters with a relatable, and sometimes even predictable, arc of growth and change. As much as I love variations on this theme, imagine my delight to stumble across something completely different. Korede is a nurse in Lagos whose sister Ayoola may just be a serial killer. The book opens with a phone call from Ayoola: Could Korede please come help her clear away the body of Ayoola's suddenly dead boyfriend? Korede's responses to phone calls like this are a continuously surprising delight. And though the premise of this book is hilarious and absurd, Braithewaite is playing with real, deep truths about humans here. I loved it.
---