The Life-Changing Magic of Tidying Up: The Japanese Art of Decluttering and Organizing
By Marie Kondo,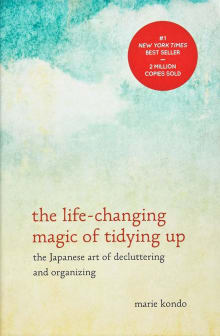 Why this book?
The surest way I've found to break the cycle of materialism is to develop an aesthetic for less, then face head-on the results of past consumptive behaviors. Marie Kondo's book is the best there is on this subject. When stepping out of the rat race, many folks have a tendency to hoard as a fear reflex. Kondo's words and wisdom, even if you can't bring yourself to follow every last dictum, will help you see and feel the effects of materialism, and naturally shed that compulsion to "have more."  I was always an "anti-consumer." But it felt like a strict diet — I was resisting a compulsion to acquire more. 
After this book, then following her recommendations, that compulsion went away for good. I didn't just think less was better. I felt it down to my core. My savings grew, my house got cleaner (relatively speaking), and I became far more generous and fearless.

---