Magic Bites
By Ilona Andrews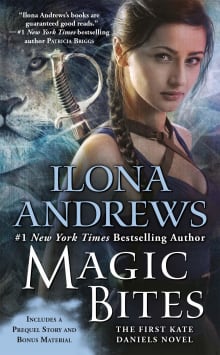 Why this book?
Readers will love this book for its exemplary world building, its kick-ass heroine, and its smooth writing style. I loved this book because it had straight-up action, a main character I could happily follow, and a promise of romance to come.
The fight scenes were well choreographed, and the shift from tech to magic and back again at random moments lent an air of uncertainty. It threw obstacles at the characters and forced them to create workarounds for it. 
I enjoyed discovering the intricacies of this unique world and immediately sought out the second book in the series. I read each book quickly because I was hooked. I've also read book three and want to read more.
---
When you buy a book we may earn a small commission.