The Giver
By Lois Lowry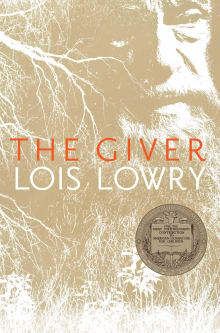 Why this book?
The Giver is one of those that stands up across time, regardless of age and popularity. It takes us to a conceived future where the government has created a "perfect" utopia, void of the perils of humanity. In this, Jonas's world is perfect. Everything is tightly controlled. There are no battles, no grief, no fear, no agony. There are also no choices.
When Jonas reaches his 12th birthday he is chosen for special training from The Giver - a singular being that holds the memories of the true agony and pleasure of existing. Jonas has to become willing to see beyond what society thinks life should be and embrace what the Giver knows to be true: life is not a series of good events. We must struggle to triumph, grieve to have hope, and above all, be courageous enough to think we all deserve the freedom of choice. This is the magic of the Giver.
---
When you buy a book we may earn a small commission.