We Should All Be Feminists
By Chimamanda Ngozi Adichie,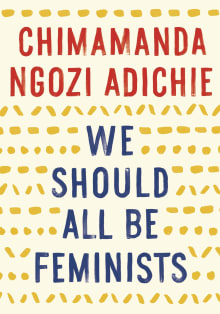 Why this book?
This is a short, readable book that makes a compelling case about feminism and how it has a positive impact on society. It is easy to take in and very accessible. It encourages us all to talk about issues of equality and disparity and understand how we can all move forward together.
---