The Warmth of Other Suns: The Epic Story of America's Great Migration
By Isabel Wilkerson,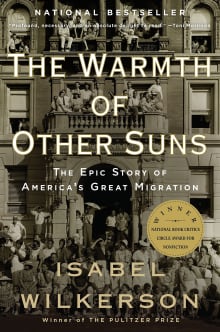 Why this book?
This book about the great migration explodes the myth that African-Americans were greeted with open arms. It expanded my knowledge and understanding of institutional racism and deepened my empathy for the plight of people of color. Wilkerson used the stories of real people and their struggle to overcome discrimination to weave the complex tale that is the fabric of America. Well-written and a delightful read.

---