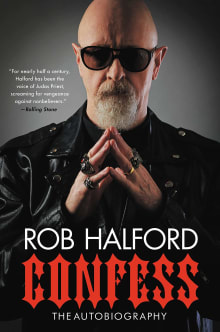 Recommended by Brent Abell
From Brent's list on heavy metal that are on my shelf.
I saved the best for last. Rob Halford has lived the life of the Metal God for decades. In his autobiography, Halford doesn't shy away from anything. The title is truthful; the pages are his confession for a life lived on the edge. Halford begins with his childhood and how he grew to love singing. He has one of the widest vocal ranges in metal, and his influence over the past fifty years with Judas Priest or his solo works is undeniable. Where this autobiography stands out is Halford speaking about how he hid his homosexuality from everyone. The pain he explains is genuinely heartbreaking, and I found myself surprised by how moving his words are. Don't get me wrong; it isn't a sad book because Halford has fun telling his story to the world.
By the book's end, when he comes clean to the public about his life in…
---