Peter Pan
By J. M. Barrie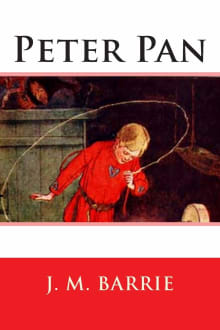 Why this book?
Peter Pan was one of the first books that made me want to write and create my own worlds. Neverland was an escape, not only for the Darling children but for my earliest stories. It was a place to be anyone, and go on endless adventures, without the limitations of adult expectations. The characters will always be special to me. We may have to grow up, but we can always keep special places like Neverland in our hearts and strive to create worlds that generations of readers will enjoy. 
One note is that while I will always love this book, it was published in 1911 and I cannot endorse the racist portrayals of Native Americans/Indigenous People. As the historical costume community says, 'vintage style, not vintage values.'
---
When you buy a book we may earn a small commission.